Meet Dr. Maria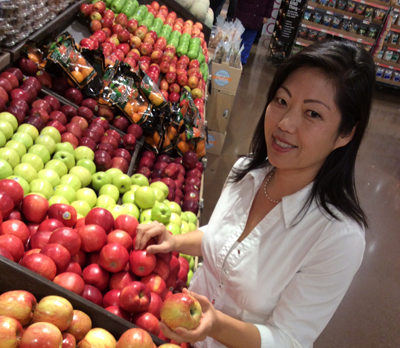 Dr. Maria loves food. Ironically, her closest friends all had some sort of food restriction. One was allergic to dairy and eggs. Another couldn't eat shellfish. There was the friend who reacted to any pork product—no bacon! And then there was the sick friend who couldn't eat any corn or wheat (gluten) products...no cream sauces, no breads, no pasta, no tortillas, no chips, no corn syrup, etc. You can imagine how difficult it was to eat out together. So Dr. Maria learned how to cook. She put together delicious meals that were compatible with her friends' dietary restrictions.
That is how she discovered Naturopathic Medicine: the philosophy of medical care based on supporting the body's natural ability to heal using nutrition, herbs, and healthy living. Upon researching and comparing the medical curriculum of Naturopathic medical school to standard medical school, she found that Bastyr University offered a comprehensive education for primary care. In addition to the same science courses commonly found in conventional medical schools, Bastyr offered graduate level therapeutic Nutrition, Counseling, Herbal Medicine, Homeopathy, Physical Medicine, Fundamentals of Traditional Chinese and Ayurvedic medicine, and much more. The training was very intensive but her passion for practical medicine inspired her.
Dr. Maria has been in private practice since 2001. Her work experiences include HIV/AIDS and Hepatitis C research at Bastyr University in Washington state. She was a volunteer doctor at a homeless shelter and a human rights activist. She completed a Residency Program at the Bastyr Natural Health Center in Seattle, WA. She has been a guest lecturer at Cal State Fresno and Cal State Stanislaus. She has given workshops and cooking classes on healthy living for Whole Foods.
Dr. Maria is currently on staff at Health Psychology Sacramento forming part of their clinical team of mental health experts.
Her hobbies include cooking breakfast, gluten-free baking, playing the ukulele, writing short stories, food touring and traveling. She has work experience as a wedding cake baker, gourmet food tour guide, chef and caterer.
Maria's Miracle Chocolate Cake (gluten, egg & dairy free)
Dry Ingredients:
1 1/3 cup rice flour (fine ground)
1/4 cup cocoa
2/3 cup sugar
1 tsp. baking powder
1 tsp. baking soda
1/2 tsp. xanthan gum
1/2 tsp. salt
Wet Ingredients:
1 cup soy or almond milk
1/4 cup extra-virgin olive oil
1 TBSP. vinegar
1 tsp. vanilla
Add dry ingredients to wet and mix gently by hand. Bake at 350*F in a 8 inch round pan for 25 minutes. Top with fresh berries and drizzle melted semi-sweet chocolate chips before serving. Enjoy with a cup of hot herbal tea.